2 days ago a local collector friend brought me a bag of loose diecast he had received from one of his truck business customers. He asked if I would like any of  them. I glanced through the usual many well played with cars. As I was looking, the thought came to me about how much these had been enjoyed and what of their future. One got my attention that was probably in the worse shape of all.
Remembering the many posts by our collector member from Arkansas and his ability to bring to life the well worn and broken cars/trucks he finds, I thought I ought to try and resurrect this cool bus. Most of the upper window frames are broken or gone, the wheels and tires are a disaster and much of the paint is worn.
When I got home, I inspected the little bus for quite awhile. I imagined all kinds of play times and how much fun someone had before giving it up. Its been through some hard knocks and heavy use. When you age, (like me) you begin to respect the hard times, the challenges, the success and love that comes with time.
I decided this little guy deserves to remain as is.
  He is on display as straight as possible among some very uppity and shiny trucks. Admired in his survival and mostly for his age.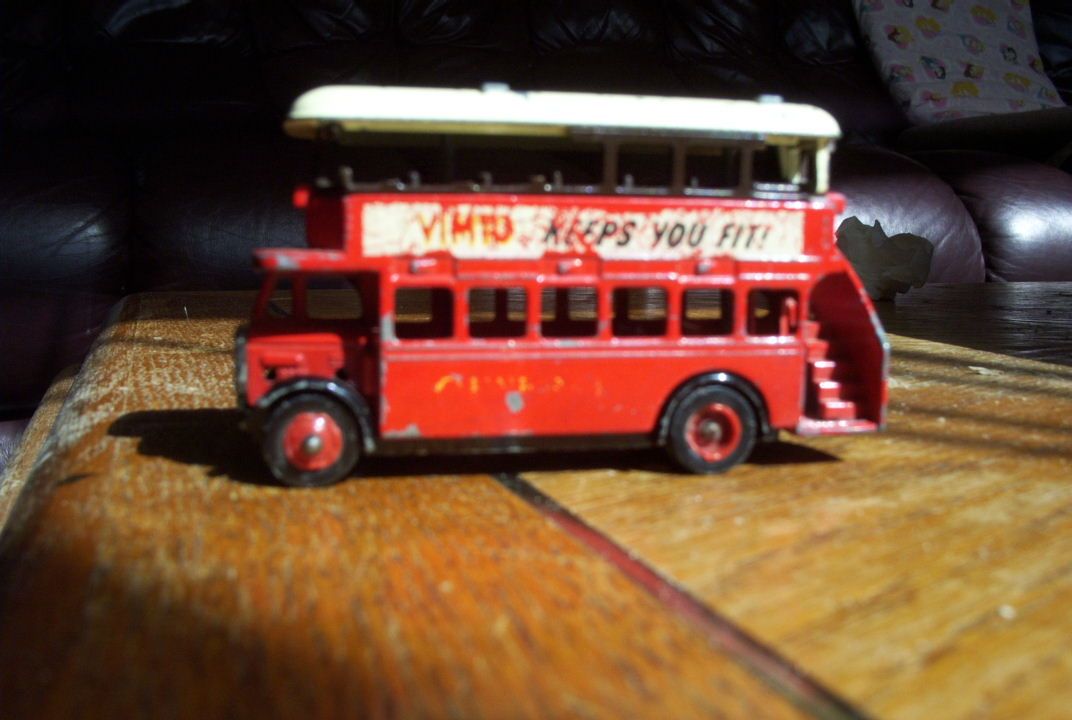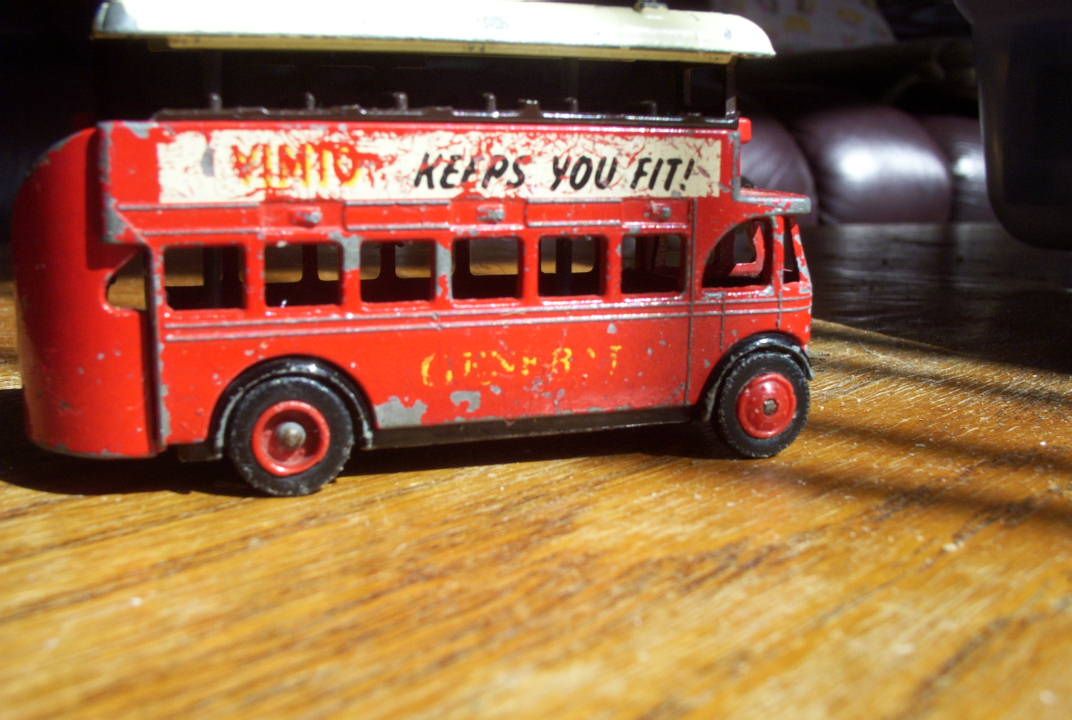 Ashamedly, I really don't know much about Lleedo or how old this casting might be. The feeling of how the parts fit together and worked, the sharp detail of the casting and the faint tampo detail that's left leaves a lot of questions.
 Nonetheless, he is admired and stands proud in spite of age with much respect.