Friday was another trip to the closest SUPER Walmart. I didn't want any of the Batman/Superman cars from Hot Wheels. I didn't want any up-priced items from Mattel, J/L, AW, RC or even M2.
 While walking down the toy isle, I spotted some new items from Maisto. I have some of the pullback items they make as they are good representative items for the 3.50 price. Here are 3 pictures of the 2 items I bought. A truck trailer set and the pull back casting that is new to me.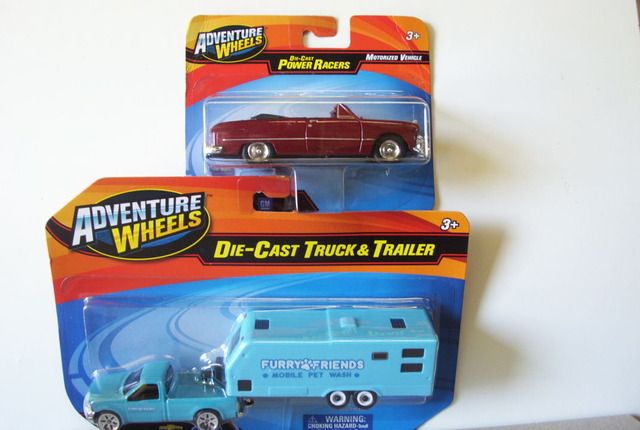 Of course as in the past, when buying toys....
, I have to play with them. At least I needed to check out the '49 Ford in hand.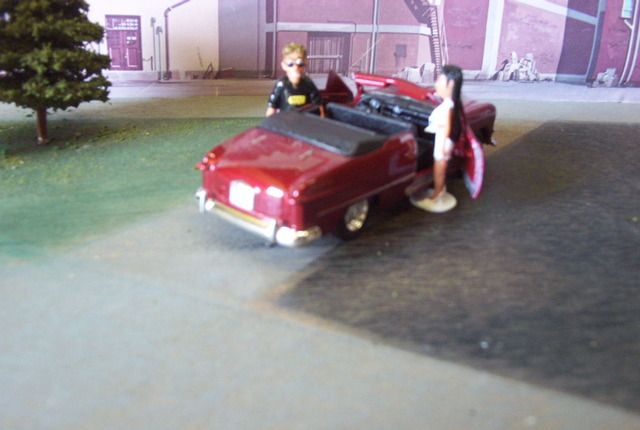 The pullback '49 Ford convertible is very nice for the 3.50 price. Although it is a ?scale? of its own, it fits nicely with the others I have in my collection.
 The 5+ dollar truck and trailer looks a bit more like a low priced casting as it is.